Get Confident, Get Active, & Have Fun!
Our Kids programs are world-class, with instruction from accomplished Jiu Jitsu competitors. They're high energy, with the highest level of techniques and skill.
We run classes for kids in Manhattan, NY and Clifton, NJ.
The first Saturday is free in NYC!
Kids of all level and teams are welcome – no Jiu Jitsu politics!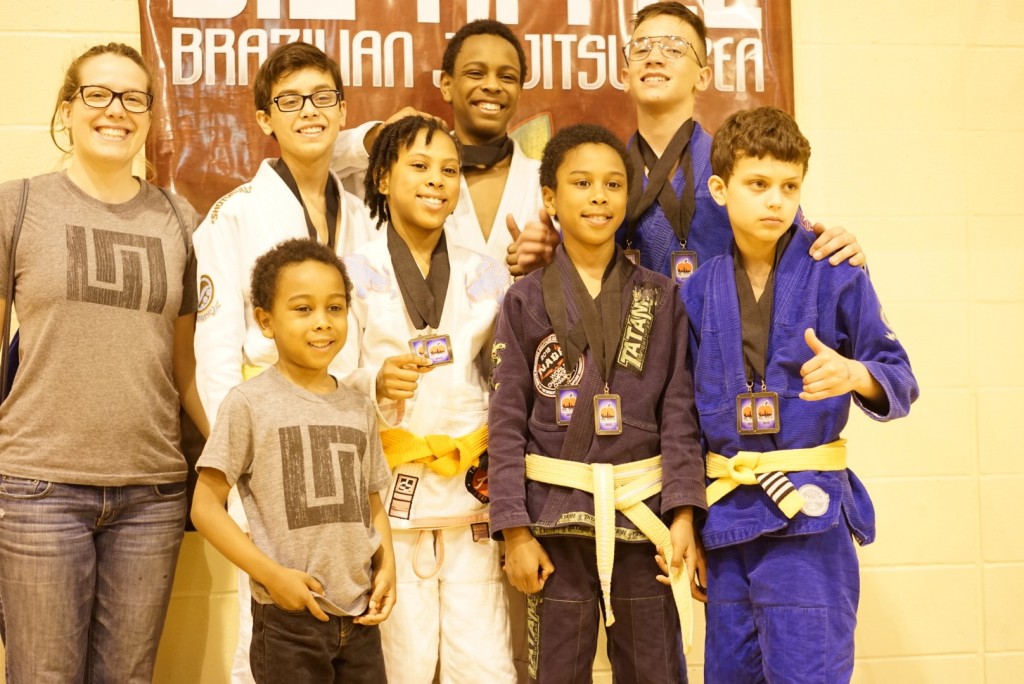 Try Out a Kids Class. Sign Up Now.
View Kids Program (Ages 12 & below)
Kids classes are great for all kids – fun, instructive and a great form of exercise! We normally start at age 4, but 3-year-olds are welcome to come and try and see if they're ready!
Shorts and t-shirts are proper attire until a uniform is acquired! We have gi's for kids for sale once you're ready to make that investment, but no rush.
New York
Unity Jiu Jitsu School
144 W 14th St.
Stair A Door, Basement
New York, NY 10011
917-409-5550
View Schedule
---
Testimonials
"I love this team! They are inviting, respectful, competitive, modest and motivating!!!!!! I love their sense of community."
"This place is ALL Jiu jitsu! My daughter trains under the GFTeam flag but has cross trained at Unity. They have welcomed us & she gets serious competitive training here. Murilo & Ana are great instructors & are very patient. Def the place to be!"
"Great gym! This place caters to everyone from newcomers to advanced competitors. You will get individual attention here that is hard to come by in NYC. Highly recommended!"
"Friendly environment, great instruction and if you're looking to start training, enrolling your kids into their kids program or switching schools it's worth checking this place out first."
"My son who is 5 started the kids class a month ago and he loves it! Ana and the other kids in the class are great. Very positive environment for learning, exercise and fun!"
---
---
---
New Jersey School
Bones BJJ Academy